Assistants:
Education Nova Southeastern University Master of Medical Science – Physician Assistant Studies – 08/2015 Graduated with Honors – 08/2015 Dean's List – 2013-2015 University of South Florida Bachelor of Science in Biomedical Sciences – 05/2012 Minor in Public Health – […]
View Profile
Steven C. Mirabello, M.D.  received his undergraduate degree at Columbia University, graduating Magna Cum Laude. He received his medical degree from Harvard Medical School. He did his surgical internship in California under the UCLA training program in Santa Barbara.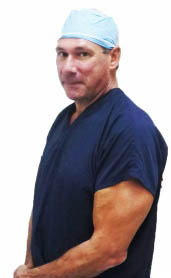 Dr Mirabello acquired his Orthopaedic training of four years at the Hospital for Joint Diseases Institute in Manhattan. During his last year of residency he received the honor of being elected to the Chief Resident position. Subsequently he did a Fellowship in Sports Medicine with the concentration of shoulder surgery in Alabama under Drs. Andrews and Clancey. In Alabama he took care of many professional athletes including Bo Jackson, Charles Barkley, Fran Tarkenton, Bruce Smith and Roger Clemens. He has made many significant presentations in the area of Sports Medicine and has written several articles and scientific papers.
Dr. Mirabello was the first Orthopaedic Surgeon on the west coast of Florida to perform a cartilage transplant. He has recently published several papers on shoulder surgery and the examination and treatment of the shoulder. He has come to this area to develop a Sports Medicine Practice, as well as concentrate on shoulder, knee and elbow surgery/reconstruction.



Dr. Mirabello is currently the director of our Sports Medicine Program, the Orthopaedic Surgeon for the Toronto Blue Jays, a consulting physician for the Philadelphia Phillies and the team physician for the Dunedin Blue Jays Baseball Teams. He is an Associate Member of the Association of Major League Baseball Team Physicians. He is Board Certified, a Fellow of the American Academy of Othopaedic Surgeons, American College of Surgeons and a member of The American Sports Medicine Fellowship Society, and Arthroscopy Association of North America.
Physician Reviews:
Read how Dr. Mirabello helped one of their patients get back to playing golf after a reverse shoulder replacement. Contact Florida Ortho Surgeons today to schedule an appointment! After my left shoulder rotator cuff had been torn three times I […]
Read Full Review
Reviewer Rating:
Steve I came to you in February of this year as a very frustrated triathlete. My goal was to compete at USA Triathlon Nationals and make Team USA. I was experiencing back issues, a tingling/numb leg and shoulder weakness/pain after […]
Read Full Review