John H. Shim, M.D. is a Spine Surgeon in Florida who earned his Bachelor of Science degree at the Massachusetts Institute of Technology. He then received his medical degree at the State University of New York, Health Science Center, in Syracuse. After completing a one year general surgery internship at Albert Einstein College of Medicine/Montefiore Medical Center, he continued his training there with a four year orthopaedic surgery residency.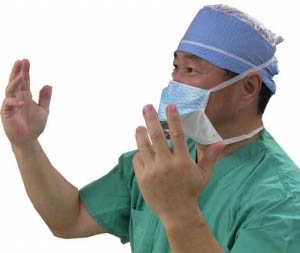 Dr. Shim concluded his formal education with a one year fellowship in spinal surgery at the New England Baptist Hospital located in Boston, Massachusetts. While in Boston, Dr. Shim was a clinical instructor at Tufts University Medical Center where he taught orthopaedic residents. In addition to his teaching duties, Dr. Shim was an attending physician at the Boston Back Clinic and was actively involved in research and patient care at the New England Spine Care Rehabilitation Center. Currently, he is a member of The American Board of Orthopaedic Surgeons, and the North American Spine Society. He is a Fellow of the American Academy of Orthopaedic Surgery as well as the American College of Surgeons.
Dr. Shim's area of expertise is surgery of the spine and neck. Dr. Shim is involved in a number of research projects including the development of minimally invasive spine surgery, and has presented papers at regional and national meetings. He is the Section Chief of Orthopaedic Surgery for the Mease Hospitals, as well as Co-Director of the Mease Neuro-Ortho Spine Center.
Dr. Shim says, "We have developed the website, www.shimspine.com, as an educational tool for patients. As many of you know, most people will develop arthritis of the back, which leads to back and spine complaints. This site is designed to educate the public on the issues regarding back and neck pain."
Physician Reviews:
This was the best decision of my life. I had trouble with my lower back for over 15 years. I tried every therapy you could think of. However, the disks in my lower back were just too far gone. I […]
Read Full Review